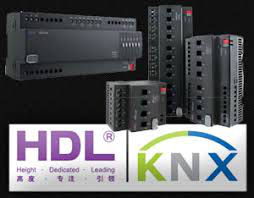 It is a wired home automation.
The wired automation has to be done within the interior works starts.
The controller and the other modules replaces the modules in the DB box.
The wiring will be entirely different from the common wiring.
The Main controller is shown in the above image.The main power source will be pass through the HDL power supply.And there will be other modules for different purposes such as dimmer module,relay module,ac controller,ip module,audio system,audio power supply etc.